A retrospective at cinema Arsenal, Berlin, curated by Tilman Baumgärtel and Tobias Hering
March 1st to 20th, 2016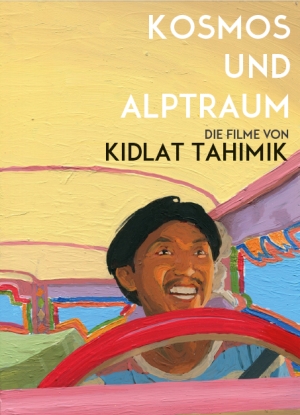 Cosmos and Nightmare was the first ever complete retrospective of the films of Philippine filmmaker and artist Kidlat Tahimik. Although he has gained wide recognition as a pioneer of Filipino cinema, most of Kidlat Tahimik's films are known to moviegoers merely as rumors. This is partly due to their often precarious state of conservation, but also to the fact that attention was often exclusively directed towards the longer films, particularly the sensational debut, The Perfumed Nightmare, a veritable "film de culte" circumnavigating the globe ever since its premiere at the Berlin Film Festival in 1977. 
The retrospective presented an unrelenting rebel of cinema, who in 40 years has created a dazzling and unique oeuvre – comprising 5 long and 6 medium-length films and 5 video diaries – without following conventional paths of production. In order to create a context for this work, the program also proposed a mini-retrospective of Philippine cinema, as well as an eclectic selection of international films with which Tahimik's films can be associated.
The retrospective was put together in collaboration with Kidlat Tahimik and presented in his presence. Detailed information as well as videos of several film talks with Kidlat Tahimik at cinema Arsenal are available at the project website.