Tell it to the Stones was a three-month program in fall 2017, dedicated to the work of filmmakers Danièle Huillet and Jean-Marie Straub, co-curated by Annett Busch and Tobias Hering in collaboration with the Akademie der Künste in Berlin. It comprised an exhibition, two three-day "Rencontres", a week specially dedicated to the work's references to Arnold Schönberg, and a complete retrospective of their films, the first in Germany since 1990, hosted by four venues in Berlin.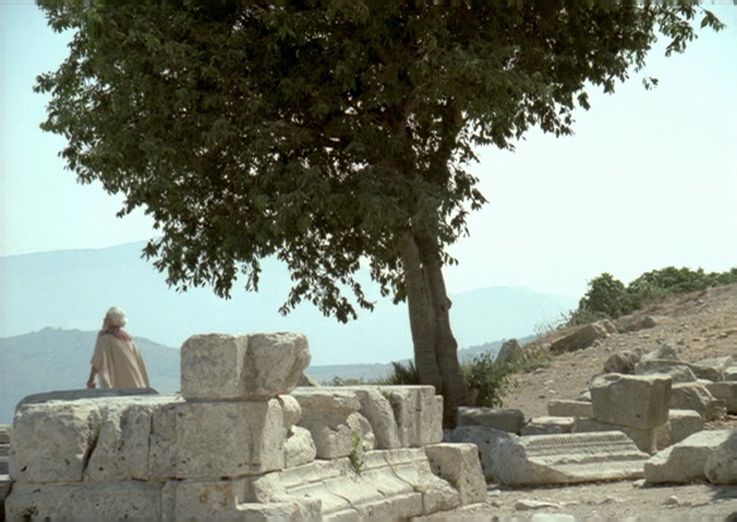 Today, Huillet/Straub's body of work comprises some 50 films, including 18 short and medium-length films, which Straub has made digitally since Danièle Huillet's death in 2006. Tell It to the Stones – The Work of Danièle Huillet and Jean-Marie Straub has proposed new avenues to this uncompleted oeuvre, which has long been viewed as anachronistic and hermetic, but can now be experienced as open, playful, and radically contemporary. The title makes reference to a piece of advice that Danièle Huillet once gave to an actor, who did not quite know to whom he should address his monologue during a rehearsal of Antigone (1991). However, in this incidental instruction to "tell it to the stones" an expression of a working method was crystallised, which gives the same attention to any element – whether a tree, stones, a snake, the light, clouds, a voice, rustling – while adamantly refusing to be hemmed in by the dogma of communication.
An Akademie der Künste project in cooperation with BELVA Film, Zeughauskino, Kino in der Brotfabrik, fsk Kino. Curated by Annett Busch and Tobias Hering, advised by Antonia Weiße.