There is no wind on the moon
Sep 2 to Sep 28, 2012
Savvy Contemporary gallery, Berlin (then on Richardstr. 43/44)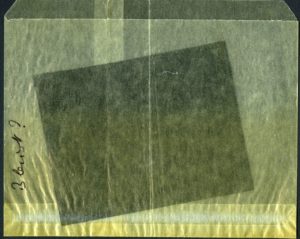 I imagined that each of the three works had a beginning and I assumed that the beginning was connected to an event as much as to an image, or an object, or an image of an object. First something had happened and then someone came and produced images. Visibility was created of something that had already been visible before for those who, accidentally or willingly, had been there. While images were being produced of some things other things became invisible, or, in some cases, even disappeared. When the media had left, it almost felt like a new beginning. This second beginning however was a beginning with a past. It was the beginning of monuments and icons, the moment in which memory and oblivion began and to which remembrance will have to return to. Some memories are now in the form of images, for other memories there is nothing for the eyes to see anymore, and some images show things that nobody remembers.
"The beginning", of course, does not necessarily refer to a fixed linear chronology. The beginning can also be something that occurred later and then placed itself as the beginning. I once noted down these three objects as possible beginnings:
the Black Box of El Al flight 1862,
the images of the eviction of the "Jungle" in Calais,
the film Mamma Roma by Pier Paolo Pasolini.
I might be wrong.
The exhibition There is no wind on the moon brought together three artistic positions, which look at how places and events find an entry into cultural memory and how they become carriers of "our History". In all the three works, archives play a central role as private and collective memories. Maria Iorio and Raphaël Cuomo, Dani Gal and Jan Lemitz are not searching for linear chronologies, but are making evident the circularities and anachronisms of memory supported by an archives' incessant materiality.
The starting points of each of the works Twisted Realism (Cuomo, Iorio), Chanting down Babylon (Gal) and The Registration Machine (Lemitz) are a specific place – Tuscolano (Rome), Bijlmermeer (Amsterdam), Calais – and a concrete event that found an entry into local historiography and contributed to the identity of the place through its dissemination in media networks. It is said that there is no wind on the moon – but who knows this, and what does such a "knowledge" mean? The three exhibited works are attempts to get one's own picture within a visual and media conveyed reality.
There is no wind on the moon is the result of a dialogue between artists and curators, wherein the proximities and differences between the works were discussed and the immediate spatiality of SAVVY Contemporary was the reference. The centre was the common work table on which materials and associations were brought together. An important reference point of this process was the "book" format, which plays a meaningful role in each of the three works and took shape in form of a brochure, a collectively produced object released at the opening. A reading table extended the collaborative process into the exhibition space. Texts, images and materials revealed the open ends of the discussion.
Download brochure There is no wind on the moon
Designed by Giusy Sana.
---
Thanks to Raphaël Cuomo, Dani Gal, Maria Iorio, Claudia Lamas Cornejo, Jan Lemitz, Bonaventure Ndikung and Giusy Sana.